I know- I haven't posted much at ALL. I have been completely unable to work because of my torn meniscus and broken toe– SO not even fun on top of pregnancy! Now I am pretty much on maternity leave until July. Anyway- I apologize for the slowness on my social media and whatnot!
Our little Sugar is officially one! He has been such a sweet joy to add to our family and we love him so much. Of course I had to do a mini cake smash with him but considering I can't really get down at his level and shoot I had to keep it very simple! Not to mention I am not a dog photographer– I am definitely better at photographing the 2 legged creatures!
I got him an adorable bowtie, birthday hat, a yummy doggie cupcake, a haircut, and we let him go at it!
Yes. We're those people now. Before you know it, he'll have his own instagram account.
Day we adopted him (3 months old):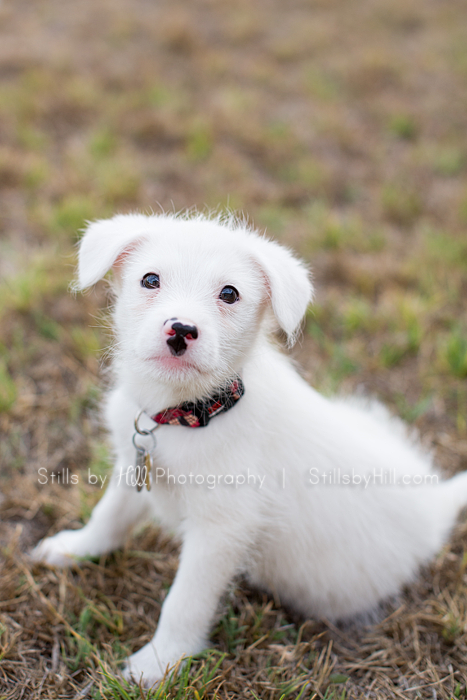 Today as we celebrate him being one!