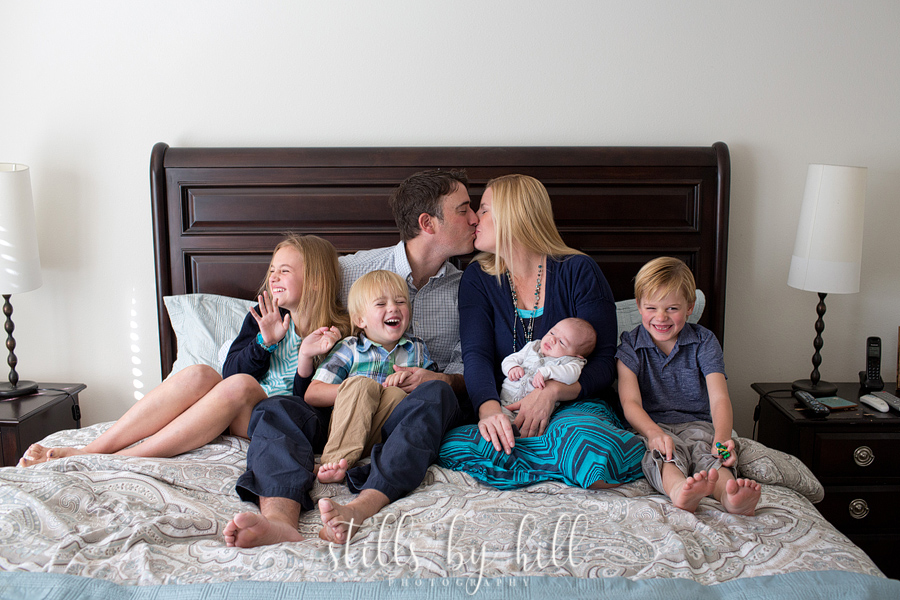 Newborn sessions are shot in the comfort of your own home. No need to drive anywhere. Do not stress that your home isn't clean, or you don't have a pretty model home. I photograph sessions in the babies room, in the living room (if light is good) and in the master bedroom (so just clean off the nightstands is all!)
Babies can be up to 1 month old. I do not bring props or backdrops as I like to capture families in their natural element.
Travel fee will be added for locations beyond 15 miles of the studio address in 92020.
Additional sessions such as 6/7 month & 12 month may be photographed as a family session on-location, or in my home studio. I do not photograph families in-studio.
Creation fees cover my time and talent. Prints & products sold separately at your in studio customized ordering appointment.
Maternity & Newborn Session
Maternity session & in-home lifestyle  newborn session
Newborn session only
Newborn session only. Includes up to 4 family members.
Full Watch Me Grow
Newborn, Sitting up (6/7 month), Birthday (12 month) & a family session in year two. (Add on maternity +$275)
$900+tax (split in 3 equal payments)
Payment for watch me grow is due at each session- Package is unable to be paid in full at booking.