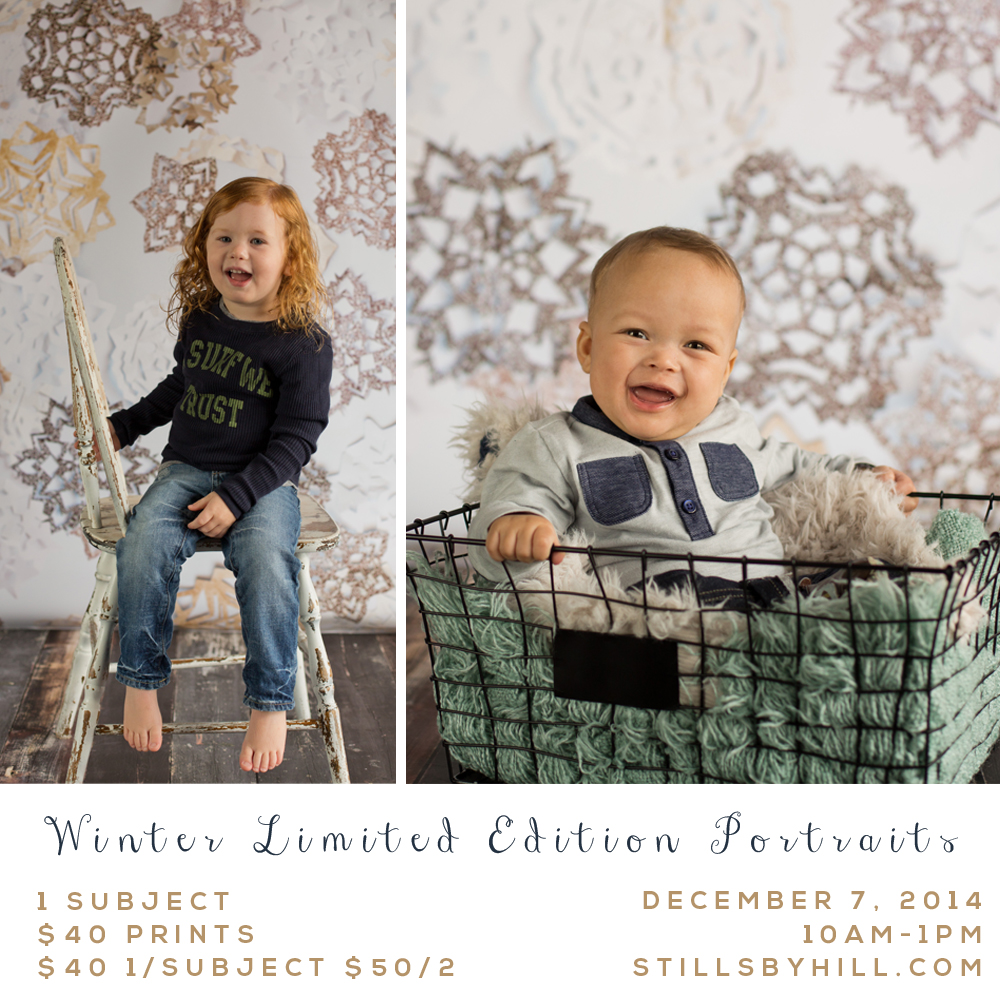 This is it! The final chance for portraits in time for Christmas. These little limited edition mini sessions are going to change a bit for next year, so if you want in at this super low price, now is your chance 🙂 Sessions include 1 child and an online cart within 2 days of your session. They are about 15 minutes long and you will have between 7-12 images to order from. You may add on additional children/subjects at $10/each with a MAX of 3 subjects, no exceptions. Babies need to be able to prop themselves up on their belly to be photographed (unless a parent will be holding them.)
After your session, you will have a cart to be able to order what you wish beginning at $40. I offer custom framing, holiday cards on fine art linen paper, art prints, canvas wraps, accordion books, ornaments and digital collections (beginning at $75) Remember everything you order goes online for sharing as always.
December 7, 2014
Sessions reserved 10am-1:30pm in our La Mesa studio
To book your spot:
STEP 1:
Go HERE and follow the instructions. First select La Mesa. Then one or two subjects. Then the next page you select the date of December 7 and pick your time slot. PLEASE try to select the one closest to the last reserved spot. If you have trouble doing this, please email me.
STEP 2:
Follow the checkout option on the link below to pay via paypal. Reservations are not reserved without payment. There are no refunds and no carry overs.